Nov
10

November 10, 2011 |

Leave a Comment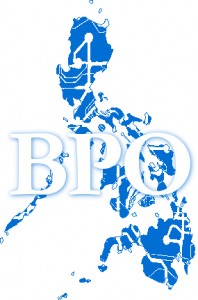 Due to market insecurities in the West, the Philippines business process outsourcing (BPO) sector gains as American and European companies outsource select business functions to destinations known for low-cost, quality labor.
The Business Processing Association of the Philippines (BPAP) and Outsource2Philippines (O2P) commissioned a recent survey that the BPO industry position remains positive however, better brand visibility both locally and globally as well as improved talent development is required to achieve the high-end targets set in the IT-BPO Road Map 2011-2016.
Respondents to the BPAP-O2P survey, mostly IT-BPO and shared services executives, are optimistic about the BPO business prospects in the country, but the sector needs to "sell" itself more or make its attributes and opportunities more visible to potential investors and employees. A strategic marketing communications program should be developed and implemented to increase the Philippines' visibility and viability as an ideal outsourcing destination.
Among the recommendations in the IT-BPO Road Map to develop a distinguishing IT-BPO brand and integrated marketing communications strategy are:
Increase awareness of the industry's positive attributes domestically among a range of potential employees and their influencers. These include primarily students, their parents, teachers, and professionals working in other industries.
Sustain the global positive perception of the Philippines as a leading provider of voice-based services while increasing awareness of its complex, knowledge-based services.
Since the Philippines is has the top-ran when it comes to voice-contact services, it needs to position itself in the knowledge process outsourcing services since its competitors are already setting to defend their turf on research & development, invention & innovation.

Full Time Employee Outsourcing – Effective Outsourcing Model, Learn more!
Source: Hamlin, Michael. "Local IT-BPO outlook positive." 9 November 2011.
The Manila Bulletin. Accessed 10 November 2011. Link Here.
Comments
Recommended Providers
Recommended Articles
Ask the Expert
Please
click here
or send an email to
jeff@outsourcing.ph
with your questions about outsourcing.