Nov
23

November 23, 2011 |

Leave a Comment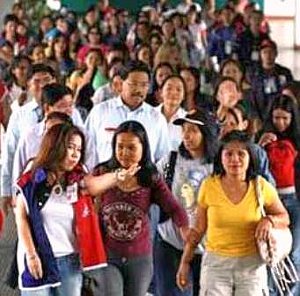 Business Process Outsourcing (BPO) companies expand operations in the Philippines as the country and its provinces, especially Cebu, continues to provide an exceptionally skilled and experienced workforce which provides great affinity our local and international clients.
The outsourcing industry in the Philippines has been growing at a larger rate than the global growth rate. The Philippine outsourcing industry has grown by more than twenty-three percent in the last decade.
There is still untapped potential in BPO Philippines, with the country's skilled and credible workforce; the language skill of Filipinos prized around the business world.
The talent pool in the Philippines' metro cities being exhausted. The need to produce employable talent pool is important. Thus provinces are being sought by BPO companies to open more facilities and create employment, in a way giving back to the community. These BPO companies are also working hand-in-hand with the academe to produce a steady flow of IT-oriented talent.
A current concern is the high level of attrition in the BPO business. Attrition is the reduction of a company's workforce as employees resign from the company or their employment ended due to poor job performance and other factors. BPO companies address this concern through engagement programs that focus on making BPO employees comfortable and satisfied in the work place.
Attrition is not only caused by dissatisfaction with financial benefits an employee may receive for work, there are other factors to take into account. An employee may be willing to work for moderate pay if they believe in the work that they do, that they wake up every morning, excited since they enjoy the people they work with; they enjoy the environment they work in.
The Philippines, especially in the provinces in Cebu, is noted to have the lowest attrition rates anywhere.
The Philippines, with its BPO/ call center industry is a global leader, its success mainly to the quality and talent of the employees. The industry will continue to grow, when BPO companies working with the government and education sector ensure that the value of the Filipino talent pool improves through knowledge and technology.

Full Time Employee Outsourcing
–
Get the best workforce for your project at budget-wise cost!
Comments
Recommended Providers
Recommended Articles
Ask the Expert
Please
click here
or send an email to
jeff@outsourcing.ph
with your questions about outsourcing.