Sep
30
.
.
.
Social networking is one of the most active web-based activities in the Philippines. There must be a gene in Filipinos that make them good social networkers. After all, Filipinos made Friendster popular and are among the top users of Multiply.
Filipinos are among the biggest users of Multiply, particularly in setting up e-commerce sites. From the 170,000 Multiply merchant accounts, about 59 percent come from the Philippines.
Recent statistics show that up to 90 percent of all Internet users in the Philippines are in Facebook. This roughly translates to more than 20 million Filipinos. Filipinos are on also very active in Twitter.
As it has become part of Filipino cyberculture, social networking has become so extensive in the Philippines that the country has been tagged as "The Social Networking Capital of the World,"
Sep
12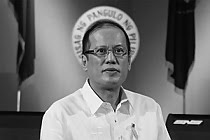 Philippine President Noynoy Aquino voices his support for the country's IT-BPO industry.
At the LinkSy IT Park in Dumaguete City, the President recognizes the efforts of those involved in the IT-BPO industry and called on them to continue their hard work — from the administrative staff to the engineers, workers they will eventually hire.
Sep
5
When business goes bad, personnel or staff training is the first in-house activity to be taken out as it is seen as a "cost activity". In many cases, training has been seen to fail to deliver the desired results. It is important to understand that what is required is "better" training; training that will have a sustainable impact on the business.
Management is responsible for the success or failure of trainings.  Senior management should provide post support mechanisms that ensure the training becomes meaning and sustainable. As training means development, it will be only successful only if it's monitored and sustained through management support.
The responsibility for the success of the training rests on the shoulders of the trainer not the trainee.
Here are ways to improve how training is facilitated to assure value returns.
Sep
2
.
.
.
.
.
.
Based on XMG Global's mid-year survey and review of the global outsourcing market and industry, offshoring and onshoring operations are estimated to reach USD464 billion in 2011, a 9.2 percent increase from 2010's USD425 billion.
Canadian-based ICT research and advisory think-tank XMG Global indicates that the race to be the top offshoring destination continues in 2011 between China and India, as providers seek other markets outside Europe and the United States.