Aug
15

August 15, 2011 |

Leave a Comment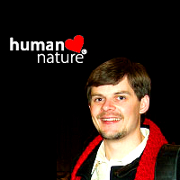 A British businessman gave up his millionaire's lifestyle in London to develop a company that sells all Philippine-made, natural products.
Once among the top nine richest people in the United Kingdom under 30, Dylan Wilk drove fast, fancy cars and lived in luxury in the best hotels, but it did not make him happy.
A change to all that came through a trip to the Philippines that led him to meet and interact with the Gawad Kalinga Foundation, an organization which forms and build communities and sustainable livelihood to end poverty.
This made him realize what he wanted to do with his life, and it did not involve making himself even richer.
In November 2008, he started Gandang Kalikasan (Natural Beauty), a social enterprise that produces natural, Philippine-made personal care products under the brand "Human Nature". The enterprise provides livelihood and income for Gawad Kalinga villages and other poor communities who produce the raw materials for Human Nature products.
The brand has 20 branches nationwide and offices in the USA. It has also turned out more than 300 products in two years.
Rather than pay for the lowest possible price, Wilk and Gandang Kalikasan help farmers to earn enough for all their efforts. Instead of paying farmers a mere pittance of 10 pesos for each kilo of raw materials, Gandang Kalikasan buys at PhP3,000 per kilo to uplift the lives of the farmers.
Wilk's enterprise gave the profits of the first three months to the farmers so they can pay for equipment needed for planting, harvest and extractions for the natural ingredients used in Human Nature products.
Wilk and Gandang Kalikasan take pride in the Human Nature brand and products to being pro-agrarian, pro-environment and pro-Filipino
The social entrepreneur's passion to help the less-fortunate comes from own his humble beginnings. He felt lucky that his government used taxes to send people like him to school as every time one around the world bought British-made products, the profit went to the country. And that sent him to school.
When he embarked on a his first business venture Gameplay which sold video games, banks would not loan him money yet he was given a £2,500 (PhP175,000~) loan by The Prince's Trust.
When he turned 25, Wilk's Gameplay company was listed on the London Stock Exchange. Wilk's became the youngest director of a public company in the UK.
He admitted that even himself, like most entrepreneurs have been taught to maximize profit while paying suppliers very low. Wilk said he decided to change that.
Having come from a poor family, Wilk said he felt it was payback time for him, and he wanted to optimize profit by involving local farmers and businesses in his enterprise. Wilk said that even if it meant spending more for packaging, he decided to seek services from a local business to do the packaging for his products.
Wilk believes that in order for the Philippines, or anywhere for that matter, to change for the better– local big and small businesses have to love their communities and its natural resources to serve its people, on all levels.
Source:
Aznar, Mia. "British businessman blazes
trail in helping Pinoys." 14 August 2011.
The Sunstar Cebu. Accessed 15 August 2011.
Link Here.
Comments
Recommended Providers
Recommended Articles
Ask the Expert
Please
click here
or send an email to
jeff@outsourcing.ph
with your questions about outsourcing.