Aug
12

August 12, 2011 |

1 Comment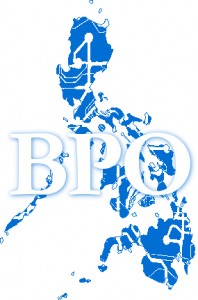 Celebrate success with the business process outsourcing (BPO) industry in the Philippines.
In just a decade, the Philippines has become the premier offshore outsourcing destination in the world.
Of the many grounds other than cost savings that BPO and outsourced services has prospered in the Philippines, access to great talents is the most indisputable. Outsourcing is a strategy for recruiting smart, motivated people, wherever they live and work.
Outsourcing today is not about containing costs. Instead, it's about transforming businesses through great ideas, including innovating new processes that create value.
Although in its early years, outsourcing was a strategy to off load basic tasks, the BPO industry has evolved. Organizations today have found ways to outsource sophisticated work, develop ideas and innovation.
Outsourcing has grown because individuals around the world engage in performing work with excellent results.
BPOs and shared services in the Philippines show that there are no limits to what can be outsourced.
Best to embrace the world and the future of business. The way over setbacks and pitfalls is forward, not backward.

Full Time Employee Outsourcing - Hire competent, cost-effective people for your staff!
Comments
Recommended Providers
Recommended Articles
Ask the Expert
Please
click here
or send an email to
jeff@outsourcing.ph
with your questions about outsourcing.