Aug
30
.
.
The Philippines is growing economically as the world pays attention to Asia as the new "hot region" for business and market opportunities.  The country will become strong through a few key industries such as  infrastructure (power, roads and rails, seaports, telecommunications), manufacturing and logistics, tourism (medical travel and retirement) and business process outsourcing.
This means more jobs opening for the people of the Philippines to capitalize on and contribute to the success of society.
Aug
19
Cebu Chamber of Commerce and Industry (CCCI) conducts three Organization of International Standards (ISO) seminars to train individuals and to help companies, in Cebu-Philippines thrive in the competitive business environment by meeting world-class operational standards.
The seminars will cover the key basics of these ISO systems and accreditation process, as internationally understood.
Aug
18
Computer security company Symantec notes users' frustration with hours' long PC scanning processes, which also slows the computer system.
Symantec introduces the Symantec Endpoint Protection (SEP) 12 and SEP Small Business Edition, the latest in protection software, which possess patented Insight and Sonar technologies.
Lagtime due to PC security scans will be a thing of the past.
Aug
15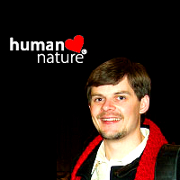 A British businessman gave up his millionaire's lifestyle in London to develop a company that sells all Philippine-made, natural products.
Once among the top nine richest people in the United Kingdom under 30, Dylan Wilk drove fast, fancy cars and lived in luxury in the best hotels, but it did not make him happy.
keep looking »