Jul
22

July 22, 2011 |

1 Comment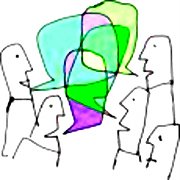 The Board of Investments (BoI) of the Philippines has signed a memorandum with IBM Philippines for the establishment of a training facility for multilingual business process outsourcing (BPO) workforce.
The project is called "Philippines as the Global Leader in Multilingual BPO" seeks to further enhance the multilingual Filipino talents for BPO posts.
Having established a multilingual BPO talent pool would further enhance the Philippines leadership in the BPO space.  Countries in the Asia-Pacific and Europe are potential growth markets for multilingual talents.
Trained talents could find jobs in BPO companies with the need for other foreign languages. The establishment of the multilingual BPO facility in the country recognizes the number of local multilingual talents is three times higher than the number of foreign multilingual talents.
Multilingual talents are mostly into non-sales activities such as customer services, document analyses, technical support and teaching.
The project aims to increase quantity and improve quality of graduates proficient in languages, such as Nihonggo, French, German and Spanish.  The project also links with the
academe to standardize proficiency exams across all language courses in all schools with foreign language programs.

Full Time Employee Outsourcing – Hire Multi-talented BPO workers Direct!
Source:
Magkilat, Bernie. "IBM creates multilingual
BPO facility." 17 July 2011. The Manila Bulletin.
Accessed 20 July 2011. Link Here.
Comments
Recommended Providers
Recommended Articles
Ask the Expert
Please
click here
or send an email to
jeff@outsourcing.ph
with your questions about outsourcing.