Jul
6

July 6, 2011 |

1 Comment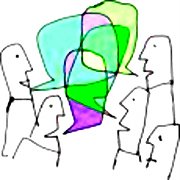 Business process outsourcing (BPO) company Wipro BPO Philippines Ltd. partners with the Department of Education (DepEd) to improve English skills of local graduates.
Students and their skills require development so that they can respond to the needs of industries in their locality, such as BPOs. The industry needs English-proficient workers but studies have shown a lack of English communication skills among students.
Teachers are to be trained so they could produce high-quality students needed by the industries.
Through the Communication Excellence for Public Education (CEPE), Wipro helps public high school teachers improve their English oral and written skills through training and refresher courses. Under the agreement, DepEd will identify and nominate public high school teachers who will be given training by Wipro.
Since May 2011, Wipro already trained 60 teachers in the Cebu Province division for three days. According to Wipro the two pilot classes were "already productive."
Wipro's CEPE program was lauded for being in accord with the DepEd's K+12 curriculum, the 12-year basic education program.
The Wipro BPO CEPE is just one of the programs the company is extending to the community. The region's English proficiency skills is one of the company's immediate concerns.
Cebu, Philippines continues supplying highly qualified manpower to the growing BPO industry, improving the communication skills of its talent pool and raising the bar in the region.

Full Time Experts Outsourcing – Communications specialists for Hire, Learn more!
Source: Cacho, Katlene. "Wipro, DepEd work to
improve English skills." 26 June 2011.
Sun.Star Cebu. Accessed 27 June 2011.
Link Here.
Comments
Recommended Providers
Recommended Articles
Ask the Expert
Please
click here
or send an email to
jeff@outsourcing.ph
with your questions about outsourcing.