Jun
30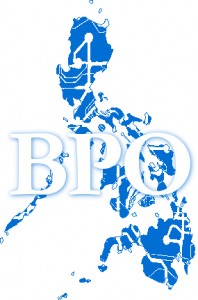 The Philippines emerges among the best performers in services exports, particularly in business process outsourcing, due to its rich human capital and good telecommunications infrastructure.
The Philippines is currently the third largest player in business process outsourcing (BPO) in the world, accounting for 15 percent of the global BPO market, after India (37 percent) and Canada (27 percent).
"That's a tremendous achievement in just over a decade. The liberalization of the Philippine telecommunications sector in the early 90s improved the quality and efficiency of telecommunications infrastructure through greater competition.

That's a very important factor for the success of the industry. But the bigger story is really the rich human capital that the country possesses and which it has to continue to nurture."

– Bert Hofman, World Bank (WB) Country manager.
Jun
28
A number of companies in Russia explore possibilities of investments in the Philippines. Already, some organizations conduct feasibility studies for possible joint venture projects in tourism, infrastructure, energy and telecommunications.
Russia's private sector and government are also interested to learn the success story of economic zone facilities, the key of Philippines' premiership among the world's BPO (Business Process Outsourcing) market.
The active move of Cebu local government units (LGUs), both the Cebu Province and Cebu City to strengthen ties with Cities in Russia also fueled the strong interest of Russian investors and tourists to come to Cebu.
Jun
26
Small and medium enterprises (SMEs) can outsource some business functions and save costs, focus on core and strategic areas in their businesses. SMEs can use the growing outsourcing trend in business as an advantage, to become more efficient in operations and stay ahead of their competition.
Companies have long tapped third parties for services such as security and maintenance. Outsourced activities have now grown to include operations, service support, accounting and human resource functions.
Companies can tap other parties who can do these functions for them, who can deliver faster services and help keep track of their developments.
Outsourced functions help the company save as it no longer has to hire more employees to do company functions.
When hiring employees, the company needs to consider their incentives and benefits. In outsourcing, however, the company only considers the provider's ability to deliver service.
SMEs must take care in selecting a service provider. It is important that companies should carefully check their chosen service provider to avoid unclear deliverables and unmet expectations. It is also helpful to have an established coordination and in-house support.
Jun
24
New opportunities present fresh challenges which are exciting but does bear risk. Information guides decisions that mitigate risk, and the right information can be valuable. In making the most of new opportunities, especially in business, taking note of key consumer trends will be vital in gaining the advantage over competitors.
Here are 11 trends to watch out for this 2011.
keep looking »