May
2

May 2, 2011 |

Leave a Comment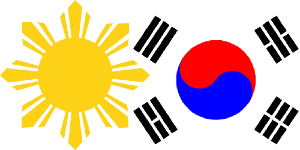 .
.
.
.
.
Cebu City plans to declare an annual Korean Day to recognize the Korean tourists and settlers in the Queen City of the Philippines.
The City Council is mulling to set every first Saturday of October as Korean Day for Cebu City's Korean community to celebrate their culture, customs and traditions to foster appreciation and good will.
With the Korean cultural wave, elations between Koreans and Cebuanos/Filipinos are further cemented through the years.
At least thirty Koreans from the different associations, including Korean news agency and Consul met with the City council to finalize the three-day event this coming October, which may include a street-dancing festival for the Koreans, pageants, concerts and film showings of Korean star performers.
A committee will be formed to come up with the activities and they will be submitting their proposed project to the city government. The city government is willing to extend financial assistance for the celebration.
The Cebu Korean Association welcomes the assistance promised by the city government. As of the moment, the Korean government has already approved the holding of a movie festival. The Korean embassy will also coordinate on the proposal of inviting Korean artists and holding of street dancing festival in Cebu City.
The Cebu city governments will provide a venue in the city to hold the Korean Day activities.

Full Time Employee Outsourcing – Effective Outsourcing Staffing Model, Learn more!
Comments
Recommended Providers
Recommended Articles
Ask the Expert
Please
click here
or send an email to
jeff@outsourcing.ph
with your questions about outsourcing.