May
8

May 8, 2011 |

1 Comment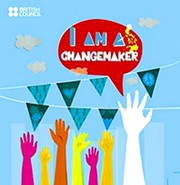 "Difficulties mastered are opportunities won." Winston Churchill.
The British Council is in search of young entrepreneurs who have business plans that aim to address social concerns, to encourage entrepreneurs to see problems as sources for opportunities.
The British Council launches its third "I am a Changemaker" competition this June 2011 and promises PhP100,000 cash seed money to the winning business plan.
The "I am a Changemaker"competition is open to Filipinos aged 16 to 28 years old.
The compeition aims to provide a vehicle for taking innovations from idea to reality and is considered a real-world exercise for improving on starting a business, pitching ideas to possible investors and building networks.
The enterprise proposal should mainly focus on addressing a social problem. Social enterprise is broad and there are countless ideas that can be proposed.
The venture should have demonstrable financial viability, whether for profit or non-profit. The proposal should not be entered on behalf or as a sub-project of a private company or local government unit and should not have won in other business plan or project grant competitions of the same magnitude.
The entries will be judged on its overall concept, community impact, sustainability, risk assessment and contingent plans, market, and management team.
Even if applicants do not win, there is the chance to raise the interest of some investors who were present during the competition.
There is also the Starbucks Shared Planet prize, for which applicants will be judged on community service or involvement, environmental stewardship, ethical sourcing, diversity and wellness.
There will be four winners each from Luzon, National Capital Region, Visayas and Mindanao and a fifth winner to be awarded by Starbucks' Shared Planet.
Aside from awarding winners with seed money, an outside body will monitor the winners to see how they can spend the prize money wisely.
Last year's winner from the Visayas was a group from Cebu, Gasa sa Guso Group, a project to bring an alternative livelihood to the residents of Pangan-an Island in Olango by seaweed farming.
British Council "I am a Changemaker" competition will begin accepting applications next month until 5 p.m. of September 23. Shortlisted proposals will be announced on October 7 while the startup training will be on October 24.
Final presentation and awarding will be on October 28.
Find out more here from the British Council (Website) or request for further information on submission guidelines through their email: britishcouncil@britishcouncil.org

Full Time Employee Outsourcing – Hire your Ideal Remote staff!
Source: Aznar, Mia. "Search on for social entrepreneurs."
4 May 2011. Sun Star Cebu. Accessed 6 May 2011.
Link Here.

Comments
Recommended Providers
Recommended Articles
Ask the Expert
Please
click here
or send an email to
jeff@outsourcing.ph
with your questions about outsourcing.