May
27

May 27, 2011 |

Leave a Comment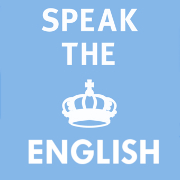 The potential of call center agents in the Philippines business process outsourcing (BPO) market to be trained in speaking British accent is being explored.
Everything Everywhere, one of Britain's largest telecommunications provider with 28 million subscribers, is very bullish about setting up shop in the Philippines with hiring workers and middle management.
Workers in the Philippines mostly have a good ear for language,  are capable vocal mimics, and easily trainable and flexible to adjust to learning the nuances of  different cultures.
The UK business executives consider the Philippines a good place to invest, recognizing it as the leading BPO destination in the world when it comes to voice contact/customer relationship services with the ability, infrastructure and the human resources required for success.
Everything Everywhere is a mobile network operator and internet service provider company headquartered in London, United Kingdom.
Employing about 16,000 people, it is the largest mobile network operator in the UK and does not currently have any operations outside of the UK.
Orange UK and T-Mobile UK are its subsidiaries.

Staff Leasing Outsourcing – Effective Outsourcing to Voice customer contact services!
Boradora, Norman. "British firm wants
call center agents with British accent."
20 May 2011. The Philippine Daily Inquirer.
Accessed 22 May 2011. Link Here.
Comments
Recommended Providers
Recommended Articles
Ask the Expert
Please
click here
or send an email to
jeff@outsourcing.ph
with your questions about outsourcing.