May
31
In a previous Outsourcing Opinions article last February 2011, the World Bank invests in Cebu City, Philippines as a major urban center not only in the country but also in the region of East Asia. After months of preparation, one of World Bank's promised projects is about to start this June 2011.
Cebu City is one of three cities in East Asia that were chosen to serve as pilot areas for the Sustainable Urban Energy Development (SUED) program of the World Bank.
May
29
Technology and outsourcing giant Accenture starts on new expansions worldwide and Cebu, Philippines is likely to benefit from such plans. Accenture confirms that Filipino talent in Cebu's BPO sector has a lot to offer to the world.
•
May
27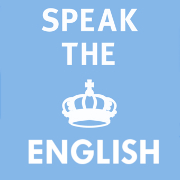 The potential of call center agents in the Philippines business process outsourcing (BPO) market to be trained in speaking British accent is being explored.
Everything Everywhere, one of Britain's largest telecommunications provider with 28 million subscribers, is very bullish about setting up shop in the Philippines with hiring workers and middle management.
May
25
Janette Toral of Digital Filipino shares insights from an interview with digital strategist and consultant Lawrence Villegas on why entrepreneurs and enterprises should considering to work with bloggers to expand their products/services/brands' prominence online.
keep looking »