Apr
30

April 30, 2011 |

1 Comment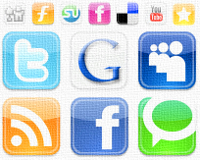 Social networks, like Facebook and Multiply, can be very addictive for many people as they spend, or waste, their time interacting with friends and family online. But the application can be very productive, or profitable, for enterprising individuals and organizations.
Use Facebook, or the social network of your choice, to improve your public standing, credibility and reputation amongst your peers, colleagues, and consumer/customer base.
Here are some tips.
Know your profile's account/privacy features. First, check/confirm your privacy settings that you have complete control on what information you want to share. By default, everybody can see information, status, your relationships and the photos you post. Learn your way around your account, security and privacy settings. Check regularly as social networks do make changes without prior notice.
Use the newsfeed system to your advantage. You can select who can read your status and those who cannot read your updates. You can also select to hide/remove particular posters and all of their posts from your newsfeed, if these are inflammatory or offensive.
Organize your "friends" into lists/categories. Indexing your networks into categories/lists make it easier for you to keep tabs on their status updates you want to always read for information for trending and preferences. This also makes it easier for you to send select messages to certain groups.
Use status updates positively, with social responsibility. Announce quotes and thoughts that inspire positivity and motivate proactiveness, like links to good news and helpful information, words of wisdom from historical figures. Maintain a list of birthdays or key events of importance to friends and colleagues, then use the status updates to announce greetings of good cheer.
With Facebook's new "Question" function, you can raise a question then create a poll for feedback, to bounce off an idea or acquire some information of growing trends or changing preferences of your networks.
The more, the merrier. In order to disseminate key information regarding yourself as a professional, entrepreneur, about your business, its products and services, the more "friends" you have the better. It is a challenge, however, to maintain a positive relationship with each–as people do enjoy a 'personal' touch. But consider this, with apps and technology this interactivity can become convenient but don't ever slack off.
Also, people in your network can post interesting updates and helpful links that can be relevant to you and your business, feel free to interact with them to request for re-posting/sharing on your wall, another way to connect and interact. Always be polite, be complimentary and grateful.
Social networking is knowing how to manage people. Negative feedback and rants can be directed to you or your business. You might think you can remove/block them from your list immediately. That may not be wise first move. Take this opportunity to address the issues/complaints to everyone's satisfaction for resolution.
This can be a way to earn more loyalty points with your current customers. It is important to show you tried your best to resolve the matter, and if the other party continues to hassle or provoke an argument, well you can always report such malicious behavior to the Facebook team.
Don't goof around. No games. Though social networks feature games that can be a source to gain more 'friends', this can be a big distraction and a waste of time.
With photos and videos, always watermark. This protects against illegal or malicious use of your images.
Regularly change your password. Hacking accounts is a common occurrence in social networks. You wouldn't want your account to be a platform/launching pag for spamming, suspicious links and malicious advertising.

Full Time Employment Outsourcing – Social networking and marketing experts for hire!
Comments
Recommended Providers
Recommended Articles
Ask the Expert
Please
click here
or send an email to
jeff@outsourcing.ph
with your questions about outsourcing.