Apr
6

April 6, 2011 |

Leave a Comment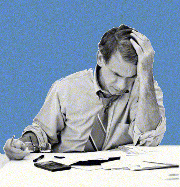 Considering to end your outsourcing deals or change your outsourcing service providers?
Organizations should not take transitioning lightly or conduct it without thorough preparation and planning but they should also not remain stagnant within a bad deal or provider situation, simply to avoid cost and effort.
Here are ten tips for succeeding the transition from a lousy service provider to a new, potentially good one.
1. Go Back In Time.
Review the reasons to outsource if these are still relevant. If so, then consider changing providers rather than abandoning the strategy. If the drivers for outsourcing have changed, insourcing may be a good option.
2. Consider The Deal Lifecycle.
Contractually it is often relatively easier to shift work from one provider to another at the end of a contract term rather than in mid-term when various penalties may be incurred.
3. Consult Your Contract.
Those termination fees are laid out in the legal documents you signed so many moons ago. There may be other potential problems or remedies lurking there as well. Your contract could include exclusivity provisions, minimum spend commitments, or rights of first offer or first refusal for the provider that contractually limit or prohibit resourcing.
4. Question Your Motivations.
Determine what is motivating to pursue this path, and whether it may be possible to make the current relationship work. It may be possible to reset the relationship, renegotiate the contract and avoid the operational risk of moving.
5. Question Your Outsourcer's Motivations.
If your reason for recompeting is service- rather than cost-related, ask yourself why. If the service is bad, it may be an indication of an unprofitable deal for the supplier and they may be motivated to move away from it. On the other hand, if you can have a good honest conversation about this, renegotiations are possible and the services left where these currently are.
6. Prepare for People Problems.
The outsourcing deal you signed may limit your right to solicit and re-hire provider personnel or make it difficult for the new provider's employees to shadow or conduct other knowledge transfer work with the incumbent's people.
7. Select the Right Silo.
Data center services or disaster recovery may be easier to transfer — though it depends on the structure of the deal. Towers where an incumbent outsource provider has included labor, hardware and software as part of the service offering will be much more complex to transition to another service provider than that same tower being provided under a labor-only model.
8. Calculate Cost of Disruption.
There will be a price to pay for moving the work to a new provider so figure out what it is before first.
9. Master Multi-sourcing.
Rarely do IT leaders move an all-encompassing IT services deal from one vendor to another. Rather, most of today's resourcing work involves a partial transfer of outsourced functions resulting in a multi-provider environment.
10. Make it Easier on yourself next time.
You've consulted the contract, calculated the costs, and made the decision to recomplete. When it comes time to sign on the dotted line with the new provider, apply what you've learned.
Work through issues like milestone payments for successful transition work, inventory management, right-to-hire provisions and termination fees now rather than later.

Full Time Employee Outsourcing – Effective, Easy Outsourcing Model, Learn more!
Source:
Overby, Stephanie. "Switching Outsourcing Providers: 10 Tips." 21 March 2011. CIO Website. Accessed 30 March 2011. Link Here.
Comments
Recommended Providers
Recommended Articles
Ask the Expert
Please
click here
or send an email to
jeff@outsourcing.ph
with your questions about outsourcing.