Apr
30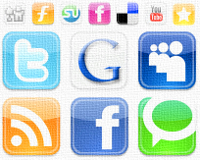 Social networks, like Facebook and Multiply, can be very addictive for many people as they spend, or waste, their time interacting with friends and family online. But the application can be very productive, or profitable, for enterprising individuals and organizations.
Use Facebook, or the social network of your choice, to improve your public standing, credibility and reputation amongst your peers, colleagues, and consumer/customer base.
Here are some tips.
Apr
29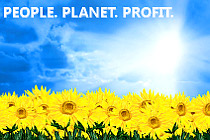 .
.
.
.
.
A business thrives when its community also thrives. Entrepreneurs and executives should include corporate social responsibility into their organizations' business agenda.
Corporate social responsibility (CSR) must be an integral part of an organization's business operations. A company cannot exclude itself from societal issues of the community and its consumers/customers.
Apr
28
All human activity involves risk. As such, great lengths are taken to monitor/minimize potential risk as well as monitor/maximize opportunities.
Risk management is the identification, assessment, and prioritization of risks, followed by coordinated and economical application of resources to minimize, monitor, and control the probability and/or impact of mal-factors.
Yet even in risk managment, being a human activity in itself, there are areas prone to risks.
Apr
26
Global management outsourcing consultancy Accenture surveyed more than 3,400 professionals in 29 countries and found that fewer than 50 percent of all respondents are satisfied with their current jobs, but nearly 70 percent of respondents plan to stay with their companies.
The respondents from the Philippines, however, differed significantly from their global counterparts.
keep looking »