Mar
25
Businesses and organizations have increasingly enlisted the Intenet as a powerful medium to meet potential clients and customers. Online marketing is as good, or better, than traditional media like television and the yellow pages.
Online marketing can meet the demands of a dynamic business environment, establish an online presence and identity.  Online marketing is necessary, is very affordable and efficient, professional help is readily available, and business owners can do it by themselves.
These are enough reasons to consider:
Mar
23
Financial giant HSBC reports that investors are pulling out funds from Asia Pacific's emerging markets to divert these to markets in North America, as confidence in western economies returns.
HSBC's latest survey, global fund managers have become more bullish on North American equities markets in the first quarter of 2011. The bank said 100 percent of fund managers have seen renewed optimism in the US economy.
Mar
21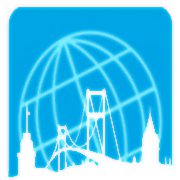 Cebu, Philippines was chosen as the venue for the International Conference of the Confederation of Asia-Pacific Chamber of Commerce and Industry (CACCI) this coming 2013.
Through the Cebu Chamber of Commerce and Industry (CCCI), Cebu won the bid to host the prestigious conference of business owners and chief executive officers (CEOs) in 27 countries of Asia-Pacific region.
CCCI announced that the bidding was held during the recently concluded CACCI Conference held in Istanbul, Turkey, and the Philippines (Cebu) bested other four interested countries that participated in the bid that include Pakistan, Iran, Japan, and Korea.
Mar
19
Student engineering projects that utilizes telecommunications technology and applications for modern needs have been recognized in the recent 7th Smart Wireless Engineering and Education Program (Sweep) Innovation and Excellence Awards in the SMX Convention Center at the SM Mall of Asia.
These student projects only highlight the innovative intelligence and level of skill and capabilities for students enrolled in various university campuses in the Philippines.
Know more of the projects this year, to follow.
« go back
—
keep looking »