Mar
8

March 8, 2011 |

1 Comment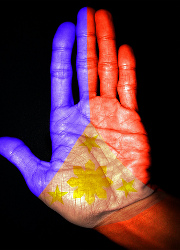 According to economist Nicolas Kwan, the head for Standard Chartered Bank research (East), employment demand in the United States is still growing as the country still needs skilled workers from the Philippines.
Through resilience and strong "fighting spirit". Filipinos have a good competitive advantage which companies are looking for specifically in the struggling economic environment in the United States.
New Zealand also announces the growing demand for Information and Communication Technology (ICT) skilled workers. Highly skilled IT professionals from the Philippines is now one of the fastest growing demand in their country.
Some U.S. industries have sustained their growth, such as those in the medical, technology and other fields despite the still recovering global recession.
New Zealand projects that the software and information technology sectors are going to contribute tremendously to their country's economic development. The ICT sector is considered as one of the fast growing economic contributors.
Employment opportunities in America are still promising, especially for skilled Filipino workers. Though attractive for Filipinos to find greener pastures in industrialized countries such as  US and Europe, the future however is changing within the medium and long term.
The opportunities now are directed to Asia, where there is multi-speed recovery.
Employment opportunities may still look good in the United States, but Filipinos also have to consider the promising opportunities that Asia is offering now and in the future.
The Philippines, which is known for its good supply of software engineers and IT professionals, could take advantage of this development.
New Zealand government has also agreed to work with the Philippines to help develop the local dairy industry, an industry that currently supplies only about one percent of this country's demand.
Also, Australia has announced it will provide opportunities for Filipino professionals and skilled workers, as Australia expanded the definition of Contractual Service Suppliers in its movement of natural persons (MNP) commitment to cover both professionals, including nurses, and skilled workers.

Outsourcing in the Philippines – Skilled professionals for Hire Full-time!
.
Sources:
Dagooc, Ehda. "Demand for ICT skilled workers." 2 March 2011. Cebu's The Freeman. Accessed 02 March 2011. Link Here.
Dagooc, Ehda. "Skilled workers in demand in US." 28 February 2011. Cebu's The Freeman. Accessed 02 March 2011. Link Here.
Comments
Recommended Providers
Recommended Articles
Ask the Expert
Please
click here
or send an email to
jeff@outsourcing.ph
with your questions about outsourcing.