Mar
21

March 21, 2011 |

Leave a Comment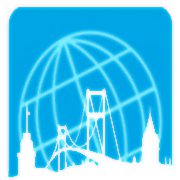 Cebu, Philippines was chosen as the venue for the International Conference of the Confederation of Asia-Pacific Chamber of Commerce and Industry (CACCI) this coming 2013.
Through the Cebu Chamber of Commerce and Industry (CCCI), Cebu won the bid to host the prestigious conference of business owners and chief executive officers (CEOs) in 27 countries of Asia-Pacific region.
CCCI announced that the bidding was held during the recently concluded CACCI Conference held in Istanbul, Turkey, and the Philippines (Cebu) bested other four interested countries that participated in the bid that include Pakistan, Iran, Japan, and Korea.
It was not difficult to bid Cebu as the 2013 CACCI Conference host, as the province has already established a good brand in the international market. The CCCI promoted Cebu as a "bustling Metropolis" which is ideal for business and leisure (tourism).
This is the first time that Cebu was chosen as the host of CACCI event, although a previous Conference of the organization was held in Manila few years back.
Now, the challenge is to meet the expectation of delegates about Cebu's strong brand
Over 500 business leaders from the region will be expected to come to Cebu during the upcoming CACCI Conference, and that works to improve attractiveness will soon be started in partnership with the Local Government Units (LGUs) and private sector stakeholders.
This early, CCCI already formed a CACCI Conference 2013 Committee to coordinate the preparation headed by CCCI past President Jose Ng.
In the next few months, officers from the CACCI will visit Cebu for the ocular inspection of the possible venue and accommodation facilities.
Part of the initial plans is also to invite delegates from non CACCI members, or those business leaders in other countries outside the Asia Pacific region.
Promoting tourism growth for Cebu, a good tour package for the delegates will be prepared, after the two-day Conference tentatively set on the third quarter of 2013, immediately after the election.

Full Time Employee Outsourcing – Business Solutions provided in Cebu, Philippines!
.
References:
Dagooc, Ehda. "Cebu to host an international confab in 2013." 12 March 2011. The Freeman. Accessed 14 March 2011. Link Here.
Matus, Carmel. "Cebu wins bid to host CACCI." 14 March 2011. Cebu Daily News. Accessed 14 March 2011. Link Here.
Comments
Recommended Providers
Recommended Articles
Ask the Expert
Please
click here
or send an email to
jeff@outsourcing.ph
with your questions about outsourcing.