Mar
12

March 12, 2011 |

Leave a Comment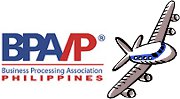 The umbrella organization for the off-shoring and outsourcing (O&O) industry in the Philippines, the Business Processing Association of the Philippines (BPAP) serves as the one-stop information and advocacy gateway for the country's key O&O services sector, promotes the competitive advantages and the growth potential of the Philippines in existing and new areas of outsourcing and strengthens the country to be the preferred O&O destination in the world.
This year, 2011, the BPAP will be going on trade missions to six different nations to explore business opportunities.
Their indicative travel schedule to follow.
This May 31 to June 2, the BPAP will be in Sydney, Australia to attend the CeBIT Australia 2011. CeBIT is a computer expo and trade show, also a platform for recognizing achievements by information communication technology firms.
On June 1, the BPAP will co-host the Philippine IT-BPO Mini-Forum also in Sydney, Australia.
After Australia, the BPAP will fly south to Auckland, New Zealand this June 3 for the RP-NZ trade mission courtesy of the New Zealand Trade Office.
On June 20 to 21, the BPAP will be in Madrid, Spain for the Spain European Outsourcing Association (EOA) Awards and Summit 2011.  The EOA is the umbrella body for the national outsourcing trade associations throughout Europe.
From Europe, the BPAP will cross the Atlantic to New Jersey, United States for the USA World BPO Forum this June 28 and June 29. The Forum is driven by CIOs/CFOs of midsized US companies for mid-to-large size US companies.
On June 29, the BPAP will host the USA-Philippine BPO Forum in New York.

Full Time Employee Outsourcing – Staff solutions in Cebu, Philippines!
Comments
Recommended Providers
Recommended Articles
Ask the Expert
Please
click here
or send an email to
jeff@outsourcing.ph
with your questions about outsourcing.