Feb
10

February 10, 2011 |

Leave a Comment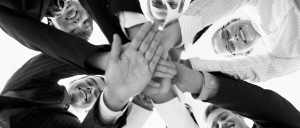 .
.
.
.
To reduce overhead and boost productivity for minimal cost, companies can save millions by outsourcing. In order for businesses to achieve this, perspectives and strategies of outsourcing should change, from a pure client and supplier relationship to a much deeper partnership.
Contracts and rigorous criteria are vitally important for underpinning the foundation of the relationship. Strictly defined contracts however, can only go part of the way towards ensuring that things run smoothly. Instead of focusing solely on mitigating risks, creating operational success should be paramount.
An ideal supplier or service provider is one who has the ability to deliver as well as the flexibility to to adapt strategically and make changes according to customer needs.
It is this flexibility that defines the move from a contract to a partnership, creating a whole new world of possibilities.
Since trust is fundamental, a certain level of flexibility can be pre-negotiated, particularly when renewing a contract with an existing, trusted partner but a lot of it is simply based on responding to changes in the business, the industry and the economy.
Offshore service providers are often criticized as not being innovative, but those who are willing to invest in a much deeper relationship with their clients can take the discussion beyond cost and on to value. For example, an 'employees first and customers second' management philosophy can help companies bolster year-on-year revenue by empowering employees and increasing satisfaction in the workplace.
This has been particularly apparent during the recession, when many businesses were forced to make tough decisions. The most innovative outsourcing suppliers are those that can create flexible contracts.
.

Cebu Outsourcing – Flexible Outsourcing Model, Learn more!
Source:
Bhullar, Bindi. "Relationships in Outsourcing." 8 February 2011. ChannelWeb UK. Accessed 9 February 2011. Link Here
Comments
Recommended Providers
Recommended Articles
Ask the Expert
Please
click here
or send an email to
jeff@outsourcing.ph
with your questions about outsourcing.