Feb
23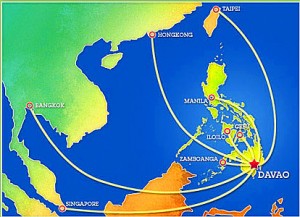 Davao City is on its way to become one of the Philippines' major business process outsourcing (BPO).
The city is currently home to about a dozen BPO companies. The employment figure for Davao's BPO industry was projected to increase to 35,000 by 2015.
Davao city's capability to host BPOs, given its favorable telecommunications and infrastructure systems, would be showcased again in March 200 when 60 chief operating officers (CEOs) of major BPO firms converge here for their CEO Forum.
Davao's City CEO Forum is an annual activity being conducted by heads of leading BPO firms, a venue for the to assessment of their respective operations and the general overview of Davao's BPO industry.
.
Feb
21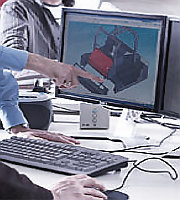 As the information and communication technology (ICT) center of the Philippines, Cebu has more than 100 established business process outsourcing companies.
At the heart of Cebu City is an ICT special economic zone, Asiatown IT Park, that aids the sector's growth from what the industry considers a tier-II destination toward a tier-I status.
Cebu has untapped and low-cost resources, developing infrastructure and lower real estate cost, which makes it more enticing to the knowledge process outsourcing (KPO) market.
Feb
16
How is it possible for popular speakers, or writers, to grab the attention of their audiences?
When marketing a product or service, you would want absolutely pull and hold people's concentration on your spiel to make a sale or close a deal. How to do it effectively is the question.
The conceptualization and communication of effective marketing messages requires skill and experience in order to be learned and mastered. Here are four C's of communication to make your marketing effective: 1) credibility, 2) comprehension, 3) connection and 4) contagiousness.
Feb
14
The Department of Science and Technology-Science Education Institute (DOST-SEI) intensifies efforts to improve science and technology talents in the Philippines, through the scholarship support of students to become good scientists and engineers in the future.
The Science and Technology Scholarship of SEI is DOST's contribution to the country's human resources in the science and technology sector to focuse on research and development.
Talented and deserving high school graduates in the Philippines are provided opportunities to pursue four or five year baccalaureate degrees in priority science and technology fields.
« go back
—
keep looking »