Feb
24

February 24, 2011 |

Leave a Comment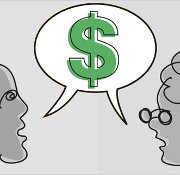 The International Association of Registered Financial Consultants (IARFC) has established their organization's chapter in Cebu, Philippines for the region's fast growing financial services sector.
For Cebu's robust business environment, legitimate financial consultants must be present to provide reliable financial literacy, just like in other countries.
Compared to a mere insurance agent, registered financial consultants (RFCs) serve to be the "doctors" who handle an individual's financial health and provide effective management of personal finances. At present, there are over a hundred RFCs in Cebu who provide insurance and financial products and give recommendations through total planning of short to long term financial objectives of their clients.
In the Philippines, where financial literacy is still at its childhood, the ability to understand finance has to be boosted with the deployment of more RFCs to educate the market further.
These financial consultants will not only offer a single insurance product or offer advises in favor of their respective companies, but will diagnose the proper financial requirement of a customer.
These RFCs will give proper advice to clients where to invest, whether in real estate, bonds, insurance or stock market. There are a lot of available and good investment products that people should take advantage to, only if they are given the right and professional advice.
The members of the IARFC in Cebu are also employees or affiliated with different financial institutions, but they are trained to professionally advise a customer for proper financial product.
The IARFC is for people to consider the importance of economics and financial stability in their lives, as economic concerns are almost the root of conflict in most relationships.
IARFC aims that number of RFCs in the Philippines will grow in number, so to improve the financial literacy of the country.

Direct Hire Outsourcing – Cebu's Financial Services Sector!
.
Source:
Dagooc, Ehda. "International org of financial consultants form Cebu chapter." 23 February 2011. Cebu's The Freeman. Accessed 23 February 2011. Link Here.
Comments
Recommended Providers
Recommended Articles
Ask the Expert
Please
click here
or send an email to
jeff@outsourcing.ph
with your questions about outsourcing.