Feb
21

February 21, 2011 |

2 Comments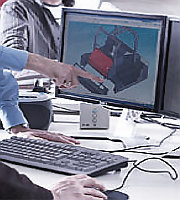 As the information and communication technology (ICT) center of the Philippines, Cebu has more than 100 established business process outsourcing companies.
At the heart of Cebu City is an ICT special economic zone, Asiatown IT Park, that aids the sector's growth from what the industry considers a tier-II destination toward a tier-I status.
Cebu has untapped and low-cost resources, developing infrastructure and lower real estate cost, which makes it more enticing to the knowledge process outsourcing (KPO) market.
KPO focuses more on specialized skills, rather than emphasis on operational savings, and it employs people with excellent knowledge and qualifications who can offer a higher quality of service.
KPO segments include research and analytics, engineering services, e-learning, animation, research and development, equity, financial, insurance research, paralegal content and services, medical content and services, biotech and pharmaceuticals. KPO also supports high-end ICT services.
Cebu is now focusing on the development of its human resources, like its university graduates' employability and the business environment in order to have growth in the KPO sector. Enhancing employability can be done by introducing specialized training courses and certifications
KPO will be the next level of growth for the outsourcing industry in Cebu.

Direct Hire Outsourcing – Knowledge processes in Cebu!
Comments
Recommended Providers
Recommended Articles
Ask the Expert
Please
click here
or send an email to
jeff@outsourcing.ph
with your questions about outsourcing.