Jan
17

January 17, 2011 |

Leave a Comment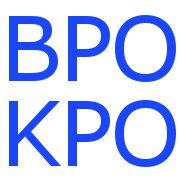 Making its mark in the contact center segment in business process outsourcing, it will be more than natural for the Philippines to invest further in its transition to knowledge process outsourcing (KPO).
KPO is a segment of outsourcing with more intellectual requirements in human resources.  Those who are already employed by the BPO industry can easily build their careers by moving up to KPO. Aside from the usual BPO tasks, those working in KPO have to bring in their own talents.
.
For the Philippines; including Cebu, to maximize KPO– the country should not lose focus on communication skills as this is very important, regardless of what outsourcing segment an employee is in.
The specialized niches in KPO are identified as health care, engineering, legal and financial. Cebu can be a good place to start with finance and accounting. Also in Cebu, healthcare education is strong has potential in offering health care information management.
Medical transcription is still in great demand however, since US President Barack Obama announced the need to digitize all their health records, there is opportunities in health care information management for Cebu.
To achieve this evolution from BPO to KPO, Cebu will address immediately the gap between the Business Process Outsourcing (BPO) industry and the academe.
According to a recently completed study done by global outsourcing and investment advisory firm, Tholons, together with Cebu Investments and Promotions Center (CIPC) in its effort to make a scientifically-based roadmap for the Cebu BPO sector.
Based on the study, Cebu has good supply of analytical ability that is comparable to that of India.
.

FTE Outsourcing – Effective Outsourcing Model, Learn more!
.
References:
Aznar, Mia. "Philippines 'needs to transition' to knowledge process outsourcing." 13 January 2011. The Sun Star Cebu. Accessed 15 January 2011. Link Here.
Dagooc, Ehda. "Cebu needs to bridge the gap between industry and academe." 15 January 2011. Cebu's The Freeman. Accessed 15 January 2011. Link Here.
Comments
Recommended Providers
Recommended Articles
Ask the Expert
Please
click here
or send an email to
jeff@outsourcing.ph
with your questions about outsourcing.