Jan
27
More trends in outsourcing to watch out for this 2011, from smaller deals to cloudsourcing!
.
Jan
25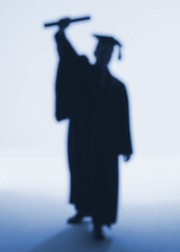 The abilities of Cebu's graduates are at par with international standards for business process outsourcing (BPO), according to the results of a skills assessment study.
Service providers are concerned with the local academe producing the human resources with the talent, skills and critical thinking who would meet the needs of the BPO industry.
A gap between the "graduating talent pool and the employable talent pool" has been observed by service providers, especially those offering high end services such as knowledge process outsourcing (KPO).
.
Jan
24
Large enterprises are not the only ones looking into advanced technologies. Recently, mid-sized businesses look into leveraging enterprise technologies to help them meet the challenges of managing their information daily. As their business grows, midsized firms have a jump start on their enterprise IT plan by considering these solutions early.
Today, tools like deduplication, archiving and virtualization are being packaged in ways that put them within reach of mid-sized businesses. These key to0ls help  increase efficiency, save money and maximize IT resources.
Jan
23
As the head of your enterprise with an outsourcing partner or executive in your organization in-charge of an outsourced project, a lot is riding on you in achieving success for your project.
Here are some resolutions for you to do to get more from your outsourcing deals this year, with less stress.
.
« go back
—
keep looking »