Jan
25

January 25, 2011 |

Leave a Comment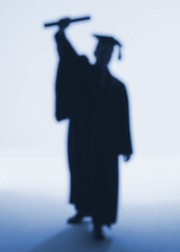 The abilities of Cebu's graduates are at par with international standards for business process outsourcing (BPO), according to the results of a skills assessment study.
Service providers are concerned with the local academe producing the human resources with the talent, skills and critical thinking who would meet the needs of the BPO industry.
A gap between the "graduating talent pool and the employable talent pool" has been observed by service providers, especially those offering high end services such as knowledge process outsourcing (KPO).
.
The study used was a customized skills assessment suite to measure various skills sets related to outsourcing. These included verbal abilities, analytical abilities, attention to detail, quantitative abilities and programming.
The respondents involved in the study were graduating students who took up courses that were matched with the BPO industr while the respondents from the industry were those who were newly hired by BPO, KPO and ITO (information technology outsourcing) companies with a year or less experience.
The study showed that there was a 7.4 percent gap in verbal communication abilities between those who are still studying and those who are already in the industry. The analytical abilities of local students however, were only 1.3 percent lower than the highest ranked scores of those already working in BPO centers in India.
The study concluded that the local BPO workforce has a high analytical ability, which can be utilized in other analytical-intensive service lines required by knowledge process outsourcing services.
.

FTE Outsourcing – We help get you the best people to work for you!
Reference:
Aznar, Mia. "Study shows local graduates meet international standards for BPOs." 18 January 2011. The Sunstar Cebu. Accessed 18 January 2011. Link Here.
Comments
Recommended Providers
Recommended Articles
Ask the Expert
Please
click here
or send an email to
jeff@outsourcing.ph
with your questions about outsourcing.