Jan
31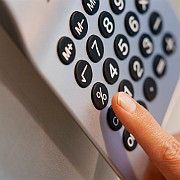 The Everest Research Institute predicts Finance and Accounting Outsourcing (FAO) market will experience an impressive 20 percent growth (year-on-year) in terms of Annualized Contract Value (ACV) this 2011. The renewals in Total Contract Value of an estimated $2 billion will contribute to such growth with expansion of the scope of services.
This is the same growth experienced, before the recession.
Jan
30
Projects are different from regular routines and operations of the organization because they are usually one-time endeavors with a specific set of goals.
Projects may range from small-scale undertakings involving a special team to organization-wide projects that require the participation of every department and organization member.
Projects are undertaken using resources specially allocated for it by the organization and have to be completed within a limited time frame.
Effective project management or project management services are important to make sure that all activities in line with the special undertaking are properly planned, organized, implemented, coordinated and monitored.
There are several techniques and approaches that can be applied in order to properly manage a project.
Jan
29
Business organizations in Cebu have conduct a Congressional Forum on Fiscal Reform and Good Governance this January 27, 2011 at the Cebu Parklane International Hotel, to connect with executives in the government.
The forum discusses issues on fiscal policies and good governance with the Committee on Ways and Means of the House of Representatives.
Jan
28
According to a recent IBM study, insurance firms should utilize social media and analytics to sell to today's consumers whose shopping and buying patterns have changed.
The global insurance study is the largest conducted by the IBM Institute of Business Value. The study involved 21,740 respondents in 20 countries.
keep looking »