Dec
20

December 20, 2010 |

1 Comment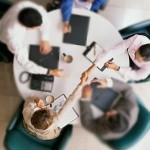 In a post-recovery world, small-to-medium enterprises (SMEs) can dominate the business landscape, if they take advantage of SME-appropriate online technologies to help systematize and automate their business operations.
Through business process outsourcing, SME business solutions and services can be made available that can automate marketing campaigns, sales force, inventory, billing, business reporting, project management, and purchasing operations as well as improve customer relationships.
Such solutions and services drive down operational costs for SMEs and are user friendly and secure.
Through outsourcing, SMEs can be more cost-effective and eco-friendly in their data management and disaster-recovery requirements.
Without the high costs of capital outlays and upgrades, inconvenience of equipment, software, infrastructure and human resources maintenance, outsourcing also assures clients high-security, high-performance and stable data storage.
.
.
Comments
Recommended Providers
Recommended Articles
Ask the Expert
Please
click here
or send an email to
jeff@outsourcing.ph
with your questions about outsourcing.