Dec
5

December 5, 2010 |

Leave a Comment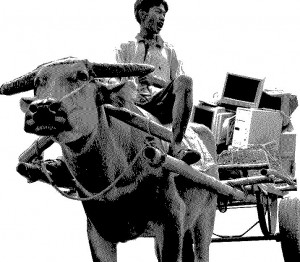 The Commission on Information and Communications Technology (CICT) will expand information and communication technology (ICT) access and services, particularly in rural areas of the Philippines through its community eCenters program that will be launched early 2011.
A community eCenter is a shared facility that provides affordable access to ICT-enabled services and information. It serves through efficient delivery of government services and for empowerment and participation of "unserved and undeserved" developing communities in various regions of the country.
The program, a priority thrust of the CICT, aims to provide connectivity to all municipalities in the country, which has about 1,400 eCenters nationwide.
The program aims to establish new community eCenters not only at the municipal level, but the barangay level as well.
The establishment of such community eCenters allows people living in rural areas to gain equal opportunities with those living in urban areas. An eCenter provides access to learning, health, agricultural and other government services.
These eCenters would also be sites for the established Digital Literacy Campaign For Telecentre Women, whose objective is to empower women through the use of ICT.
.

Outsourcing Solutions, Inc. – your outsourcing partner!
.
Reference:
Cacho, Katlene. "Commission targets ICT access in rural areas." 25 November 2010. The Sun Star Cebu. Accessed 30 November 2010. Link Here
Comments
Recommended Providers
Recommended Articles
Ask the Expert
Please
click here
or send an email to
jeff@outsourcing.ph
with your questions about outsourcing.