Nov
10

November 10, 2010 |

Leave a Comment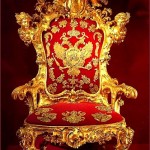 .
.
.
.
.
BPO provides entrepreneurs and executives customer service representatives who can a handle and transaction while keeping a customer satisfied and loyal to the brand. Good customer service must be handled by agents who can speak well and communicate effectively.
Industry consultants provide tips on how to deal with difficult customers and how to give them the royal treatment they feel that they deserve.
Treat them royal to keep them loyal.
Stop and listen.
"Not all customer problems are alike. Stop and listen so that you can identify the customer's specific problem.

You can't get to that if you're too busy preparing what you're going to say."

–  Marga Solis, a marketing specialist.
Keep your voice's pitch low and soothing.
"The empathy should create enough rapport with a disgruntled customer to help you create space where he or she may be mollified enough to listen to other sensible solutions."

– Vincent Cass, a business consultant.
Be helpful in a specific way.
"Professionally speaking, one  should be aware of the potential support requirements a customer might require at first contact and be prepared for that. One should be able to suggest alternatives and if that fails, be able to recommend where the customer might be able to meet his needs."

– Vincent Cass, business consultant.

Outsourcing Solutions, Inc. – your outsourcing partner!
Reference:
Navarro, Evangeline. "Giving the Royal Treatment to Difficult Customers." 7 November 2010. The Manila Bulletin. Accessed 9 November 2010. Link Here.
Comments
Recommended Providers
Recommended Articles
Ask the Expert
Please
click here
or send an email to
jeff@outsourcing.ph
with your questions about outsourcing.