Nov
2

November 2, 2010 |

Leave a Comment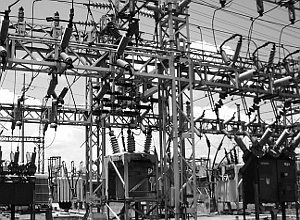 .
.
.
.
.
.
The Korean Electric Power Co. (Kepco) electric plant in Naga, Cebu was integrated in the Visayas power grid yesterday with plans to pursue commercial operations by February 2011.
The Kepco power plant will increase the supply and reserved capacity and contribute to the power quality in the grid.
The plant will generate additional 200 MW power. Another 80 MW will be produced by a coal plant operated by the Cebu Energy Development Corp. (CEDC) in Toledo City.
The combined 304 MW of both the Kepco and CEDC plants will fuel Cebu's economic growth.
.
.

Outsourcing Solutions, Inc. – your outsourcing partner!
Reference:
Garcia-Yap, Aileen. "Kepco coal plant integrated in Visayas grid." 27 October 2010. Cebu Daily News. Accessed 31 October 2010. Link Here
Comments
Recommended Providers
Recommended Articles
Ask the Expert
Please
click here
or send an email to
jeff@outsourcing.ph
with your questions about outsourcing.