Nov
23

November 23, 2010 |

Leave a Comment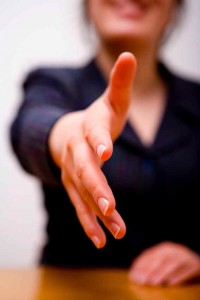 Part of efforts to boost the awareness and attraction of Cebu products in the global market, the Department of Trade and Industry hosted "Doing Business in Free Trade Areas", an information drive on Free Trade Accords (FTAs) this November 23, in partnership with the Bureau of Customs(BoC), the Tariff Commission as well as the private sector.
.
.
.
Currently the Philippines is involved in six FTAs,which include Japan Economic Partnership Agreement (JPEPA), ASEAN Free Trade Agreement Area (AFTA), ASEAN-Japan, ASEAN-China, ASEAN-Korea, and ASEAN-Australia-New Zealand.
In July this year, the ASEAN-Australlia-New Zealand Free Trade Agreement has significantly reduced trading barriers like tariff rates in the Philippines, making it attractive for Australian traders to consider the Philippines as a good market especially for their dairy products. Where there's a market, there's trade, where there's trade, there's bound to be partnerships.
The "Doing Business in Free Trade Areas" event discussed topics such as market opportunities with focus on products with zero or reduced tariffs and the protocol to avail these trade agreements. The event's aim is to disseminate information about these trade agreements and their benefits for exporters, distributors, traders, customs brokers, freight forwarders, members of the academe and other government agencies to maximize on these benefits.
The BoC presented a step-by-step procedure on how exporters can apply for a certificate of origin which is necessary for one to avail of the free trade agreements preferenctial tariff.
More information campaigns is planned for other provinces in the Philippines.
.
.

Outsourcing Solutions, Inc. – your outsourcing partner!
Reference:
Garcia-Yap, Aileen. "DTI sets info campaign on free-trade accords." 19 November 2010. Cebu Daily News. Accessed 21 November 2010. Link Here.
Comments
Recommended Providers
Recommended Articles
Ask the Expert
Please
click here
or send an email to
jeff@outsourcing.ph
with your questions about outsourcing.