Oct
30
.
.
.
.
.
.
Janette Toral of Digital Filipino attended the International Outsourcing Summit held at the Sofitel Philippine Plaza, Pasay City last October 27, 2010.
She took particular notes from the insights of business experts discussing the role of business development and information technology in BPO.
Here are some of those insights.
Oct
28
.
.
..
.
Every year, the United Kingdom (UK)'s association and center for excellence in all areas of outsourcing the National Outsourcing Association (NOA) seeks out the best and the brightest in both outsourcing end users and suppliers in categories such as Outsourcing professional, outsourcing service provider and contact center.
Guess who won NOA's Offshoring Destination of the Year?
Oct
27
The Bureau of  Investments (BOI) of the Philippines advocates the business processing industry in the country to foreign investors.
In the recently concluded Philippine-Russian Business Forum held last weekend in Cebu, Philippines– managing head of the Bureau as well as undersecretary for Industry and Investments recommends Russian investors to outsource  to the Philippines citing many advantages.
Oct
25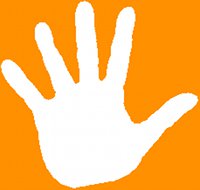 Here are five tips to take advantage of Social Networking Sites for your enterprise' brand.
keep looking »