Mar
25

March 25, 2010 |

Leave a Comment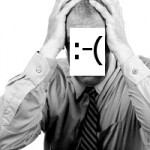 According to respondents to a survey by Valueshore Spain– a government-backed IT consultancy group in Spain,75% of the respondents, which are British businesses, are frustrated with the quality of work being provided by their offshorers.
However, 66% of the survey's respondents are still planning to utilize outsourcers offshore as most of them are still focused on reducing cost despite 94% of the respondents believe that this focus could be detrimental to their projects' success.
Well, it just makes one wonder where generally are these British firms outsourcing their work offshore? And to whom?
The news did not exactly elaborate if the study included this in their survey, nor does the Valueshore Spain website broadcast a summary of the survey as of this writing.
There is a quote though from the co-founder of Valueshore, reminding businesses that cost reduction can incur 'hidden' costs in extra management, travel and trouble shooting.
Reference:
King, Leo. "Businesses disappointed with quality of offshore work." 23 March 2010. Computer World UK. Accessed 25 March 2010. Link Here

Outsourcing Solutions, Inc. – your outsourcing partner!
Comments
Recommended Providers
Recommended Articles
Ask the Expert
Please
click here
or send an email to
jeff@outsourcing.ph
with your questions about outsourcing.