Mar
23

March 23, 2010 |

Leave a Comment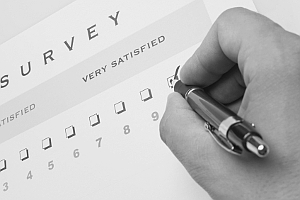 The Philippines and its outsourcing services sector is presently under evaluation by both internal and external raters.
This April, two international credit rating firms will visit and review the sovereign ratings of the country. A local economics professor presents the results of his survey on Philippine companies' labor policies. All this and more after the jump.
Better Partnership, Better Infrastructure
Cable&Wireless Worldwide (C&WW) and Philippine Long Distance Telecommunications (PLDT) announced expanding their seven-year long strategic partnership to deliver Multi-Protocol Label Switching (MPLS) network connectivity and value-added telecommunications services.
"The partnership between Cable&Wireless Worldwide and PLDT successfully serves enterprise customers seeking secure high speed global connectivity in and out of the Philippines."
– Nerissa S. Ramos, First Vice President of PLDT.
C&WW and PLDT are set to improve the country's international connectivity by adding an Asia America Gateway (AAG) international leased line trunk between Philippines and Hong Kong.
Also part of the strategic partnership with PLDT, C&WW will enhance its existing suite of on-net Virtual Private Network (VPN) Quality-of-service (QoS) offerings for its Philippine customers
With significant demand from global providers of Business Process Outsourcing (BPO) services for IP-based Contact Center (IPCC) solutions and support services into and out of the Philippines,
C&WW invests in the country's resilient and secure network infrastructure.
Top Int'l Ratings Firms come this April
Two  international credit rating firms will visit the Philippines next month to review the sovereign ratings of the country.  Representatives from Standard and Poor's and officials from Fitch Ratings, Inc. will meet with the Philippines' economic officials this April 5 and Aprial 20 respectively.
Previously, Fitch forecasted Philippines' fiscal deficit woes will likely persist this 2010, however its current credit rating is safe, due to strong external payments position. Also, Standard & Poor's Rating Services reaffirmed their "stable" ratings on the debts of the Philippines.
Based on Survey, Philippine labor laws hurt Business growth
The Philippines' current labor policies do not contribute to local companies competitiveness nor the business sector's attractiveness for foreign investments.
This is according to a recent academic paper, "Labor Policies and Philippine Companies: Analysis of Survey Opinions," where its proponent Dr. Gerardo Sicat of the University of the Philippines-Economics analyzed the opinions of respondents from Philippines companies on minimum wage-setting process, hiring and firing practices, training and holidays.
Based on the survey, Sicat surmised current labor laws are biased, detrimental to local, private firms owned by Philippine citizens compared to foreign-owned companies or multinationals that are operating in the country.
References:
Leyco, Chino. "Top 2 rating firms to review RP status." 21 March 2010. The Manila Bulletin. Accessed 21 March 2010. Link Here
Lopez, Edu. "Current labor policies unable to attract more foreign investors – study." 22 March 2010. The Manila Bulletin. Accessed 22 March 2010. Link Here
Tan, Imelad. "Cable&Wireless Worldwide and PLDT Strengthen Partnership to Serve Growing Global Telecom Needs of Philippine Enterprises." 17 March 2010. EuroInvestor UK. Accessed 20 March 2010. Link Here

Outsourcing Solutions, Inc. – your outsourcing partner!
Comments
Recommended Providers
Recommended Articles
Ask the Expert
Please
click here
or send an email to
jeff@outsourcing.ph
with your questions about outsourcing.