Mar
5

March 5, 2010 |

1 Comment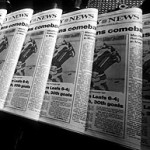 Know your Outsourcing.
Outsourcing Opinions provides comprehensive articles and analyses on the current news and information, from world media agencies and authoritative sources, regarding outsourcing and business.
Outsourcing Rates still down this 2010
Alsbridge's ProBenchmark finds many information technology (IT) outsourcing services continue to drop in 2010, albeit at a slower pace than when compared to the decline last 2009. The costs of some notable IT services — such as virtual server support — are rising.
Read more of this price trend here
You Org and Outsourcing – Make it Work
Here are five tips how organizations can avoid problems with outsourcing contracts and projects from the best point to handle them– at the beginning.
A contract too good to be true… it is.
Get a second opinion.
Failure could be an option. Consider that.
Strengthen early agreements with suppliers.
Try Multi-sourcing this early.
Learn more about these tips on how to make your org and outsourcing a working, happy marriage here.
Schools and Colleges should have an Education Call Center
Outsourcing can help schools and university campuses create an effective hotline that can  inbound marketing, admissions, financial aid and administration calls.
Learn how here.
New BPO Hub in Iloilo City, Philippines.
Iloilo is slowly emerging as a business process outsourcing (BPO) destination. Philippine Property giant Ayala Land Inc. signed a 35-year lease agreement to develop a two-hectare property in Iloilo City, Philippines into possibly the biggest BPO hub in the country.
The project will develop the available 19,000 square meters of the two-hectare property into three BPO office facilities. Learn more about this development here
Comments
Recommended Providers
Recommended Articles
Ask the Expert
Please
click here
or send an email to
jeff@outsourcing.ph
with your questions about outsourcing.