Mar
2

March 2, 2010 |

2 Comments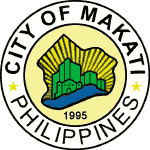 Cebu City ranks #1 emerging global outsourcing city for 2009 as surveyed by Global Services – Tholons, a strategic advisory firm for global outsourcing and investments yet the financial capital of the Philippines, Makati City is no longer listed in top outsourcing cities of Global Services – Tholons survey "Top 50 Global Emerging Outsourcing Countries."
"While we read glowing accounts of investors being bullish about the Philippines as a BPO destination, most of them are locating in other cities in Metro Manila. As a result, residents in these cities get better opportunities for employment and livelihood, as well as skills training and education."

– Ernesto Mercado, Makati Vice-Mayor
The vice-mayor further admits that the city government has not been as proactive when compared to fellow Philippine cities in terms of pouring investments and efforts in education, training, infrastructure as well as business support services for potential investors.
To gain back its edge, the city of Makati should see the urgency of the matter and implement programs and policies attractive to business, particularly in business process outsourcing (BPO).
Reference:
Osorio, Ma. Elisa. "Cebu City now Asia's top outsourcing city – survey." 2 March 2010. The Philippine Star. Accessed 2 March 2010. Link Here

Outsourcing Solutions, Inc. – your outsourcing partner!
Comments
Recommended Providers
Recommended Articles
Ask the Expert
Please
click here
or send an email to
jeff@outsourcing.ph
with your questions about outsourcing.