Feb
23
In a June 2009 article, "Outsourcing – Old Country, New Hope" Outsourcing Opinions report on expanding operations in outsourcing to gain access of the emerging markets there.
Now a year later, here are the latest updates on outsourcing in Europe.
Feb
22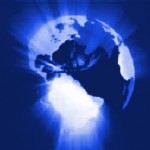 According to a recent study, based on a survey conducted by global services firm Accenture,  of more than 400 global business leaders with a year-long analysis of business and technology developments, there are six interactions that can generate new economic value for the global market.
These are:
Co-production with customers.
New bridges between producers and consumers.
New forms of business-to-business commerce.
Consumer-to-consumer content.
Peer-to-peer production.
Cooperative consumption.
Learn more about these six new market interactions in the world today and how to best use these in your business venture here
Feb
19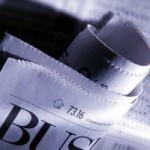 Outsourcing Issues and News.
Here's your weekly dose of professional business information and analyses searched and summarized by Outsourcing Opinions from the world business news agencies and major resource sites.
Feb
18
Previously, Outsourcing Opinions did a focus feature on an emerging outsourcing destination in Asia, spotlight on Malaysia. Now read up on the latest from Malaysia's outsourcing industry.
According to Outsourcing Malaysia, the country's national outsourcing association, its outsourcing and shared services (SSO) industry to undergo a consolidation in the face of stiff competition in the global market.
Presently,  there are too many small and midsize local SSO companies among the association's more than a 100 members who are unable to bid for global services contracts.
Outsourcing Malaysia will start a three-year plan to create possibly three SSO consortiums to compete globally by 2012. Read more on this news here
« go back
—
keep looking »