Feb
25

February 25, 2010 |

1 Comment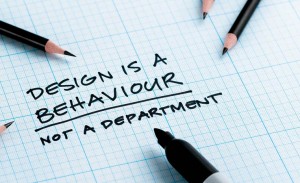 Due to insufficient support from government and academe, Cebu has a gap when it comes to skills in original, industrial design.
"Filipinos in general are very creative. With enough training and conducive facility with the help of all stakeholders, we can definitely reap more. We have a big potential."

– Kenneth Cobonpue, world-renowned furniture designer, during a forum for industrial design.
In light of this gap, measures are currently being taken to fill it.
Cobonpue and other notable designers in Cebu have formed the Cebu Design Education Foundation, which aims to support sustainable design development and enhance the design culture through non-credit and non-formal design education.
The foundations' programs include the Chiye Mori Design Library, which has a lot of reference materials, especially for design students. Another is  the Design Speak, forums where they invite established and acclaimed industrial designers like China's Danny Fang who last week discussed "Design in China, How to Tickle the Giant."
Another group also tackles the challenge of improving the state of industrial design in Cebu. The Cebu Furniture Industries Foundation Inc. (CFIF) embarks on an intensive training and mentorship program for design students in Cebu, called the Students Internship Program.
Twenty-one students from the University of the Philippines Visayas Cebu College (UPVCC), and the University of San Carlos (USC) will receive lessons and hands-on training from top designers and companies based in Cebu.
CFIF is also widening its scope to discover new and fresh ideas in design. Linked with the "Creative City" campaign, initiated by the British Council, CFIF hopes to pool the creative people of Cebu and tap their talents. Design capability of Cebu is then expected soar.
With such developments in the cultivation of design talents in furniture design, fashion and multimedia, there is emphasis to guide these students and talents to respect intellectural property rights.
"We have a large pool of talented Filipino graphic designers, animators and digital artists who have been recognized by international organizations.

With this extraordinary talent of Filipinos in the arts, there is an urgent need to increase awareness on respect for IPR and the laws governing it so that our budding artists can ensure that their works are protected from IP theft."

– Bien Marquez III, consultant for the Business Software Alliance in the Philippines.
The lack of awareness and appreciation for intellectual property results in the theft of original ideas, which  discourages innovation and creativity.
"I have seen the potentials and talent of our young generation and I don't want to see so much talent go to waste because of IP theft.

The creative industry relies on copyright protection in creating wealth. When our budding artists graduate from the university to pursue their creative career, they need to have a good understanding of intellectual property and the laws governing it so that they can reap the fruits of their labor."

– Budji Tresvalles, a product designer and an instructor in School of Design and Arts (SDA)-De La Salle-College of Saint Benilde.
References:
"CFIF initiates internship for design students." 25 February 2010. Cebu's The Freeman. Accessed 25 February 2010. Link Here
Garcia-Yap, Aileen. "Designers bewail lack of government support." 23 February 2010. Cebu Daily News. Accessed 25 February 2010. Link Here
"Respect IPR: BSA consultant advises graphic design students." 25 February 2010. Sun Star Daily Cebu. Accessed 25 February 2010. Link Here.

Outsourcing Solutions, Inc. – your outsourcing partner!
Comments
Recommended Providers
Recommended Articles
Ask the Expert
Please
click here
or send an email to
jeff@outsourcing.ph
with your questions about outsourcing.