Jan
27

January 27, 2010 |

Leave a Comment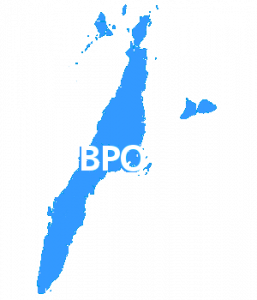 What's going on right now in Asia's No. 1 emerging destination for off-shore outsourcing for business process and customer relationship management?
Contact center leader Convergys expands its captive operations in Cebu, citing that the Philippine province's human resources and their potential as main drivers for growth. Also, what to watch out for when in selecting business process outsourcing (BPO) service providers in Cebu.
Convergys in Cebu
Abundant supply of skilled talent, strategic location and the pro-active support from the local academe, industry sector and the local government has boosted Convergys' confidence in Cebu Philippines.
"We will definitely continue to expand our operations across the country, particularly in Cebu, because of the kind of talent it produces and the support extended by the government, academe and the business community to the industry,"

Stephen Daoust, VP – Operations, Convergys.
Convergys has now three location sites in Cebu– its latest is the recently opened 377-production seat housed in three floors in i3 Building, Asiatown IT Park.
Convergys is glad to service their clients well in meeting expectations in the delivery of services through its partnership with Cebu.
Cause for Caution
There are many successful and stable BPO service providers in Cebu, yet there are also start-up firms that would like to bank on Cebu's quality resources but sadly fumble at it as business being business, there are no certain guarantees and there are risks.
Take for example BTS Staff for Less Co., a two-year old BPO company based in Lapu-lapu City, Cebu which is taken heat from its own employee staff due to non-payment of 13th month pay, salaries for one and a half months, non-remittance of insurance fees, non-payment of maternity leave, illegal apprenticeship et cetera. Now the Philippines' Department of Labor and Employment is now looking into the case.
The company's lawyers admit that the two-year old company is running out of funds yet expect funds to arrive from their home office in the United States by May 2010, that this was "normal" for a company that had only been in operation for two years. Talk about "terrible two's."
Hope that the company's internal headaches won't be a headaches for their clients. Wish them well in working out their challenges with their employees.
However this is cause for caution for businesses looking for BPO partners in Cebu Philippines. Best to find those with years of stability and success in taking care of employees because people are the primary capital. Time and time again, it's proven that companies that know how to care and motivate their employees to perform well are the ones who prosper.
References:
Asutilla, Carine. "Call center agents seek DOLE's help." 21 January 2010. Cebu Daily News. Accessed 26 January 2010. Link Here
Cacho, Katlene. "Location, talent pool to keep Convergys in Cebu, execs say." 26 January 2010. The Sun Star Daily. Accessed 26 January 2010. Link Here
Dagooc, Ehda. "Convergys to hire 6K workers." 27 January 2010. The Freeman. Accessed 27 January 2010. Link Here

Outsourcing Solutions, Inc.
– Your outsourcing partner with over 10 years of BPO and still going strong!
Comments
Recommended Providers
Recommended Articles
Ask the Expert
Please
click here
or send an email to
jeff@outsourcing.ph
with your questions about outsourcing.