Jan
7

January 7, 2010 |

Leave a Comment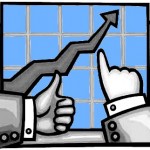 Asian stock markets start the new year in broadly upbeat fashion last Monday with dealers in Tokyo lifted by extended credit to Japan Airlines and a strong yen as well as positive Chinese manufacturing data.
There's also introduction of a new Tokyo trading system following a series of technical problems as the stock exchange tries to keep ahead of its regional rivals.

Since Tuesday, Asian markets gained more ground, as Wall Street's advance with an upbeat U.S. manufacturing report which buoyed investor confidence in global recovery.
Most major markets were higher for a second straight session, while the dollar fell against the yen and the euro. Crude oil prices closed in on USD82 per barrel.
However, there are still problems for the world economy, such as high debt in the West, which could drag down growth and become more pronounced once the impact of government stimulus fade.
More positive economic news: Philippines
After the tumultous economic events in 2008, the Philippines' eight biggest banks showed a major turnaround – with their combined net income growth averaging 68 percent as of the first nine months of 2009 to PhP 29.8 billion.
ecause of this the country's Central Bank considers new rules on the level of liquid assets local banks should keep, in order to update existing liquidity management framework, issued way back in 2006.
For 2010, the Philippine government is also optimistic that the pending the Save Our Industries Act in the US Congress will be enacted in the middle of the year. This act grants duty-free treatment to Philippine-made apparel in the United States, in exchange– US textile makers can sell USD1 billion worth of fabrics to the Philippine garment industry.
Talk about win-win!

Outsourcing Solutions, Inc. – your business outsourcing partner!
References:
"Asian markets begin on upbeat note." 4 January 2010. The Manila Bulletin. Accessed 5 January 2010. Link Here
"Asia markets gain on Wall Street advance."  5 January 2010. The Manila Bulletin. Accessed 6 January 2010. Link Here
Limtingco, Ed. "More positive economic news for 2010." 6 January 2010. The Philippine Star. Accessed 6 January 2010. Link Here
Comments
Recommended Providers
Recommended Articles
Ask the Expert
Please
click here
or send an email to
jeff@outsourcing.ph
with your questions about outsourcing.