Jan
30
Former Director General of the Intellectural Property Office of the Philippines Attorney Adrian Cristobal Jr., shares his opinion on the developing presence of a 'creative economy' in the Philippines.
In today's knowledge-driven world, creativity and economics combine together to form value and wealth for many organizations and individuals. When previously the discovery and mining of natural resources were the main drivers for growth and development of an economy, now wll it takes is one great creative idea, executed well and profit-prosperity seems to gush forth.
Learn more of Attorney Cristobal's opinion and the state of the Philippines' intellectual property rights and protection here
Jan
29
Outsourcing Issues and News.
Here's your weekly catch of professional business information and insights, searched and summarized by Outsourcing Opinions from the world business news agencies and major resource sites.
Jan
28
When a corporation or a law firm acquires legal support services from an outside law firm or legal support services provider near-shore or offshore, that's legal outsourcing. This is a fast-growing sector in outsourcing knowledge-based processes.
Independent Advisory firm on Outsourcing, Fronterion shares ten top trends in the changing legal landscape. Knowing such trends will help companies and firms develop strategies to cope and even thrive from them.
The Top Ten Trends in Legal Outsourcing, according to Fronterion are:
Dynamic Legal Landscape.
Dynamic Vendor Landscape.
Alternative means of Legal delivery.
Shift in Focus.
Expanded Workflow.
Proving Opportunity.
Engagement Structures.
Emerging Destinations for Legal Outsourcing, like the Philippines.
Talent Development, Migration.
Industry Transparency.
Get to know more about these ten trends and how to use them to your business advantage from here
Jan
27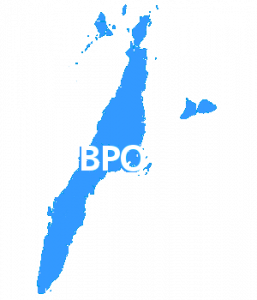 What's going on right now in Asia's No. 1 emerging destination for off-shore outsourcing for business process and customer relationship management?
Contact center leader Convergys expands its captive operations in Cebu, citing that the Philippine province's human resources and their potential as main drivers for growth. Also, what to watch out for when in selecting business process outsourcing (BPO) service providers in Cebu.
keep looking »