Dec
11

December 11, 2009 |

Leave a Comment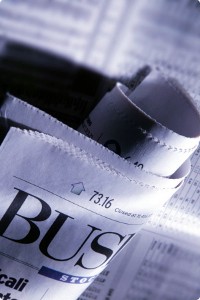 Your Outsourcing Guide.
With well-researched articles and reviews on the latest news and issues on outsourcing business, Outsourcing Opinions is your sure guide to making informed decisions for outsourcing your business challenges for success.
Check out this week's batch on the latest on IT industry developments.
IT Developments around the World
A recent study by IDC Manufacturing Insights has suggested that operations, particularly IT, must support the business strategy change and to compete successfully, manufacturers should focus on operational excellence. Survey results highlight that  IT is believed to have an integral role in supporting operational excellence efforts.
Read more about this significant shift in attitude here.
The United Kingdom declares plans to cut back on public sector spending to cut expenses in the face of current economic crises, effectively chucking in "limbo" technology outsourcing contracts for ambitious social sector programmes signed with India-based vendors such as Tata Consultancy Services (TCS).
Read more about this here.
A new report by Everest Research Institute states that IT buyers expand their global sourcing networks as part of an effort to reduce their dependence on a few large locations, like India.
According to a study by research firm International Data Corp,  companies around the world aim for long-term investments in technology to enhance customer service despited constraints in budget.
Read more about this here.
Stream-lined processes can assist CIOs to plan less and proceed more into implementing long-term IT effectivenesss.
Learn more how to apply practical advice from CIO.com expert Chris Curran into your IT planning for 2010 here.
Comments
Recommended Providers
Recommended Articles
Ask the Expert
Please
click here
or send an email to
jeff@outsourcing.ph
with your questions about outsourcing.