Dec
8

December 8, 2009 |

1 Comment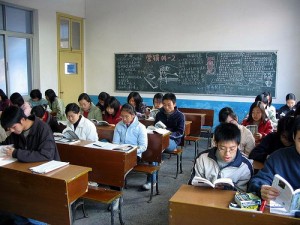 The Philippine National Economic and Development Authority (NEDA) has alerted that the People's Republic of China is "catching up" with other business rivals in the region, including the Philippines, in terms of English proficiency.
China may erode the gains of the Philippines business process outsourcing (BPO) sector if the smaller country fails to keep its edge in English proficiency.
NEDA had previously stressed the importance of English proficiency if it wants to be globally competitive.
China is not yet a threat to the Philippines in terms of the BPO industry but with this recent development and its large, afforable labor resources, the Republic would be drawing in major investor gains that could have been for the Philippines.
Personally, I think this is more than a matter of 'catching up' but perhaps an inevitable 'overrun' of Chinese enterprise in major Asian industries and business sectors.

Outsourcing Solutions, Inc. – your outsourcing partner!
Reference:
"China is catching up in English proficiency: RP official." 8 December 2009. The Philippine Star.   Accessed 8 December 2009. Link Here
Comments
Recommended Providers
Recommended Articles
Ask the Expert
Please
click here
or send an email to
jeff@outsourcing.ph
with your questions about outsourcing.