Dec
30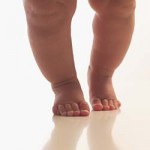 The New Year is a time for fresh starts and new beginnings.
For executives and enterpreneurs wanting to start new projects or new businesses, it is wisely advised to start things small as it is more important to begin rather than fully planning out every detail.
When contemplating the start of a new venture,, many people become hesitant to begin because they can't comprehend the entire process. One shouldn't expect to understand what it takes to get to the top, just take the next small step forward and see where it goes.
Dec
29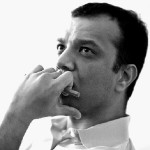 India Incorportated, particulay its business process outsourcing (BPO) sector, is virtually 'voice-less' as the Philippines fast upstages India's back office supremacy.
Worldwide, BPO service providers and customers head towards the island nation as the better-value destination for voice services in customer relationship management, the very core of global outsourcing business.
Read more about this development here
Dec
28
Despite the financial troubles that gripped Western economies and the natural calamities like typhoons that rocked the region, the Philippines and its economy has remained resilient.
The possible reason behind such resilience is how strong and stable the country's banking system serves as a solid ground for the Philippine economic landscape.
Not only the Philippines but other Asia-Pacific nations report having a better 'climate' in terms of economy than their Western counterparts, with more positive results in providing products and services.
Dec
27
Earlier in the year, a member of the Philippines Senate, Senator Manuel "Mar" Roxas III calls for more mergers and acquisitions in the local call center industry in order to widen flow of capital investments during his keynote address at the Call Center Association of the Philippines (CCAP) conference held in September this year.
The Senator said there are at least 200 small contact center operators in the Philippines that need better presence in getting both domestic and international projects. The Philippine call center industry should be able to help small players to expand their capacity in providing outsourced offshore services.
keep looking »