Nov
5

November 5, 2009 |

Leave a Comment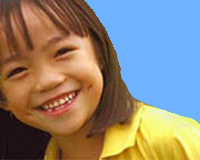 The World Bank changes its forecast of a 0.5 percent contraction for the Philippines' economy this 2009 and set its new projection to a 1.4 percent growth, acknowledging that the Philippines proves as more resilient in the  global financial crisis than earlier estimated.
"Remittances are staying strong. Government consumption and public construction will continue to benefit from the national government's spending in the remaining months of 2009. We believe the government growth forecast for 2009 to be entirely feasible."

– Bert Hoffman, World Bank Country Director

"While SMEs, especially those which are export-oriented, are still reeling from the crisis, the corporate sector focusing on the domestic market is showing improved profitability. With financial markets also on the rebound, banks are able to turn around losses experienced in the last quarter of 2008."

– Eric Le Borgne, World Bank Senior Economist
The World Bank also revised their outlook on the Philippines for 2010, from a  projected growth of only 2.4 percent to potential 3.1 percent.
In spite of this, the global developmental lender still states that the country still has plenty of areas that require much improvement.
The bank recommends the Philippines attract more investments to generate additional employment, which  could help reduce poverty. The Philippine government must improve tax collection by having Congress pass proposed revenue-enhancement bills, like pending bills that of  increasing taxes on cigarettes and alcohol and the lifting of tax- and duty-free incentives enjoyed by some businesses, to enable higher spending for infrastructure and education.

Outsourcing Solutions, Inc. – your outsourcing partner!
References:
Lopez, Edu. "WB sees 1.4% RP growth in 2009, 3.1% next year."  4 November 2009. The Manila Bulletin. Accessed 5 November 2009. Link Here
Remo, Michelle. "World Bank sees brighter outlook for RP." 4 November 2009. The Philippine Daily Inquirer. Accessed 5 November 2009. Link Here
Comments
Recommended Providers
Recommended Articles
Ask the Expert
Please
click here
or send an email to
jeff@outsourcing.ph
with your questions about outsourcing.