Nov
30

November 30, 2009 |

Leave a Comment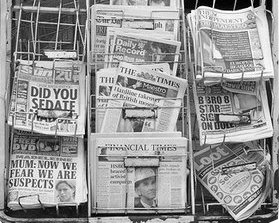 Know your Outsourcing.
Outsourcing Opinions provides comprehensive articles and analyses on the current news and information, from world media agencies and authoritative sources, regarding outsourcing and business.
This week, read about the new business opportunities growing in the Philippines.
BPOs still stable despite blackouts
The frequent power blackouts in Cebu, Philippines has not yet affected the operations of local business process outsourcing (BPO) companies, however there are plans meet  BPO companies in Cebu with representatives from the power supply sector like VECO (Visayan Electric Company) to discuss this important matter. Read more about this here
Free Trade between Philippines and European Union, feasible
Since the Free Trade Agreement between the ASEAN and the European Union(EU) was stalled, some ASEAN member countries have undertaken bilateral talks with the EU.
The Philippines should be among those who should start negotiations for a bilateral free trade agreement which is feasible according to a study commissioned by the Universal Access to Competitiveness and Trade (U-ACT), the think tank of the Philippine Chamber of Commerce and Industry (PCCI).
Read more here
Open skies between ASEAN and China
Also, the Philippines and its ASEAN neighboars are in talks to allow more liberalized air travel between members of the Association of Southeast Asian Nations (ASEAN) and China in order  to boost trade between Southeast Asia and the world's third-biggest economy. Read more here
The Philippines is on robust economic growth
Based on New York think-tank Global Source's findings, the Philippines is still on the road toward a more robust growth of 4 percent next year despite the disappointing third-quarter economic growth performance.
A string of favorable catalysts, such as continued resilience in remittances, export recovery, greater election-related spending and a renewed political climate, could help the country achieve an estimated growth of 4 percent (3.75-4.25 percent band) for 2010.
Read more about this here
Comments
Recommended Providers
Recommended Articles
Ask the Expert
Please
click here
or send an email to
jeff@outsourcing.ph
with your questions about outsourcing.