Nov
2

November 2, 2009 |

Leave a Comment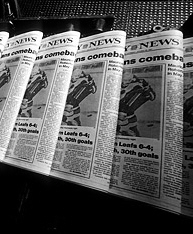 Know your Outsourcing.
Outsourcing Opinions gathers comprehensive articles and analyses on the current news and information, from world media agencies and authoritative sources, regarding outsourcing, off-shoring and business.
Today's batch include insight on the Philippines' hold on global BPO awareness, lessons that can be learned from outsourcing power India and how Cebu business is refining a culture of tourism.
Learn from India
What has made India a powerhouse in the global outsourcing arena? Know the answers to the question here
Philippines who?
The Philippines may no longer at the top of choices among foreign companies seeking to outsource off-shore their business functions if nothing is done to widen and improve global awareness of what the country has to offer when it comes to services and staff solutions.
Learn more about the concern here
However those foreign companies in the know of what the Philippines' potential is have already started expansion plans, like California-based UST Global, which has the biggest software workforce in the Indian province of Kerala, is all set to expand operations in the Philippines by recruiting 1,000 professionals in IT and software development. Read more about this development here
KPO goes to Cebu
Since the island city of Cebu, Philippines has once again clinched the top spot of the 2009 Global Services-Tholons study on emerging global outsourcing destinations for BPO, the province aims to achieve another feather in their cap, now in knowledge process outsourcing in business intelligence, financial analysis and legal counsel.
Read more about this aim here
Further sharpening Cebu's advantage in attracting business and tourists worldwide, The Department of Tourism (DOT) along with other concerned tourism prime-movers in Cebu are continually advocating for a more refined "culture of tourism" in the province.  Read more about this here
Comments
Recommended Providers
Recommended Articles
Ask the Expert
Please
click here
or send an email to
jeff@outsourcing.ph
with your questions about outsourcing.