Nov
21

November 21, 2009 |

Leave a Comment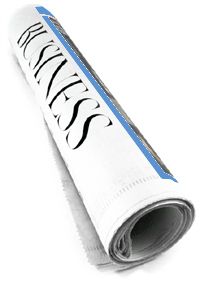 Know your Outsourcing.
Outsourcing Opinions provides comprehensive articles and analyses on the current news and information, from world media agencies and authoritative sources, regarding outsourcing and business.
H1-B Visa Dispute rises to US Supreme Court
The Programmers Guild and other groups in the United Sates take their fight against a Bush era federal decision, to extend foreign student visas from 12 months to 29 months,  to the Supreme Court.
Read more about this here
India Tech Inc.'s new Challenge: Entry to the US and Europe
For India's top tech firms, like Wipro and Infosys, seeking to expand in the US and European markets, successful acquisitions are becoming difficult, hindered by high valuations demand and cultural barriers in several countries.  Learn more about the challenges for these IT/BPO firms here and here
Tax on India's BPO/IT
As India IT/BPO sector lose foreign investment to competitive countries such as Sri Lanka and Philippines, there has been calls to introduce safe harbour provisions will create a conducive climate for foreign investments by reducing administrative burden. This will be implemented by placing a 11 to 13 percent tax on outsourced services.
Read more about this here
Accounting Firm cashes in Payroll and Accounting Outsourcing in Cebu
Punongbayan and Araullo (P&A), an accounting firm, brings its business support services division to Cebu after several major players in the business process outsourcing (BPO) industry have opened operations here and are interested to source out their payroll and accounting work.
Read more about this opportunity here
How to get best value from your CRM system
A good CRM system is designed to deliver visibility into customer and sales behavior. But the internal reporting engines often fail in such delivery. To learn more on what can be done on analytics, read here
Comments
Recommended Providers
Recommended Articles
Ask the Expert
Please
click here
or send an email to
jeff@outsourcing.ph
with your questions about outsourcing.